About Kernock Park Plants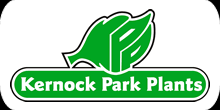 Kernock Park Plants
Pillaton
Saltash
Cornwall
PL12 6RY

To order a Wollemi Pine over the phone:
Tel: +44 (0) 1579 350561
Fax: +44 (0) 1579 351151

For more information on the Wollemi Pine:
Tel: +44 (0) 1579 350561
Fax: +44 (0) 1579 351151
Mobile: +44 (0) 7855 338075

Email: info@wollemipine.co.uk
Web: www.kernock.co.uk

It was decided in the Wollemi Pine Recovery Plan that in order to protect the wild population, having Wollemi Pines in gardens, homes, and parks throughout the world is a key conservation strategy.


Our Mission
The Wollemi Pine is one of the world's oldest and rarest tree species belonging to a 200 million year old plant family. It was known from fossil records and presumed extinct until it was discovered in 1994 in the Wollemi National Park just outside Australia's largest city, Sydney.

The mission of Wollemi Australia Pty Ltd is to distribute the Wollemi Pine worldwide ensuring the longevity of the plant for future generations and returning royalties to fund conservation of the Wollemi Pine in the wild and assist other threatened and endangered species.